There's something about the prefix 'Un' when attached to a word.
It takes a simple word and reverses it – making it sound so much cooler. 'Unfinished' – there couldn't have been a better word to describe her, she is indeed far from finished. She – Priyanka Chopra Jonas (as it says on the cover of the book) but to us Indians, she'll always be PeeCee.
I cannot express how happy I was to be holding a copy of 'Unfinished' – A Memoir by Priyanka Chopra Jonas in my hands. I've always admired PeeCee as an Individual, as an Indian and most importantly as a role model to so many youth in our country to start with, if not people around the world too. And the best part – She's INDIAN, she's one of US.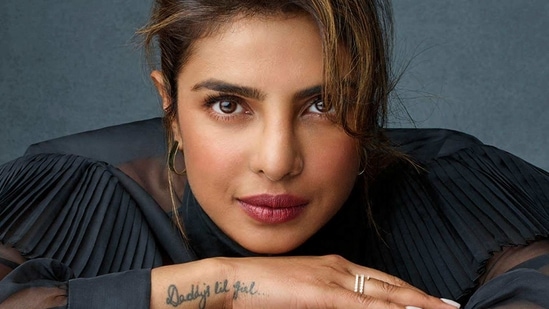 I've always believed, when you read someone's story, it needs to talk to you in a way, that makes you feel connected to the book, the story, and most importantly, the person BEHIND the book. This book had it all.
Priyanka prefers to call it a memoir, which is more a select few stories from her life thus far, to be fair, I wouldn't want all the gory details – a memoir sounded just enough of information I needed to know, besides Priyanka's journey is far from over, like I mentioned at the beginning – as the title of the book suggests – "Unfinished"
After having purchased the book, I downloaded the e-Book version – which made it feel (listening to it) as if she was reading her story out especially for me, only to have waited a few more weeks and have Oprah interview Priyanka Chopra. That was, in more ways than one – the icing with the cherry on top, if not the already plenty of interviews available online on Youtube wasn't enough that I have watched, re-watched and shown to my students as well, have had me almost mouthing what Priyanka would say next.
Can I have enough of Priyanka? That would be a simple NO.
The grace, confidence, language and to top it all: A killer attitude – what's to have enough of her?
If you're wondering, why I keep typing out 'Priyanka' instead of her full name Priyanka Chopra Jonas? – well, we're on First-Name-Basis. Can you imagine Priyanka calling me 'Mr Paes' when we meet, instead of Savio? I've decided we'd keep it totally casual.
If you've been a fan or even remotely interested in following Priyanka Chopra's journey through life, you'd know there are plenty of lessons that you would take along the way – Plenty! I need not pen them down, it might make this post very preachy, but that said – one of the BIGGEST lessons one could take from her book, "Unfinished" – are the words of advice her dad constantly gave her, the constant support of her parents that she mentions all along her book, her admiration towards them and her full family in general, every step of the way – whether it was during her years of schooling, winning the Miss India crown or marrying the love of her life.
She always had that spark – and look where its got her.
Priyanka and Me – only 6 months and 9 days separate our date births #JustSaying. We're the same age 🙂
I want to leave you all with profound words found in "Unfinished"
"It's OK to pick up, walk away, leave thing unfinished, and move on to what's next"
"We all have a different story"
"There's only one you. Understand who you are , your uniqueness."
and the best of all:
"I am very much #Unfinished"
something that we all need to say everyday when we wake up first thing in the morning.