While the word 'advice' in itself, when given for free…is not appreciated from friends and family, the same advice coming from a professional, seems more authentic.
From Medical professionals, Counselors to Life Coaches – everyone has advice to offer. What makes me then – as a blogger not to do the same?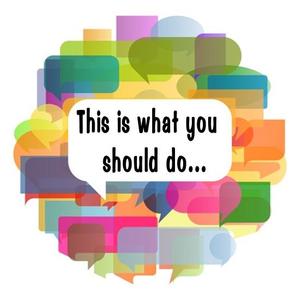 So here goes – I am going to try and keep this very simple.
In the hustle bustle of life that we live in – traffic, people chatter, fire crackers, hawkers are some of the sounds we hear on a daily basis. But amidst all of that, if you are able to hear the music of another person's heart, take the risk, enjoy the dance and spread the happiness around. Trust me, the music is like of no other.
While 'Verbal Communication' may be the best way to get the message across to people – However, always REMEMBER the words you stitch together are powerful and saying what you mean is as much crucial for self-confidence and the way you portray it to the world, else words are just letters put together without meaning.
The

'Emotional Injection'.

Infuse that in every sentence you speak. Speaking with emotion conveys much more than what an otherwise normal conversation would contain. Invest in people. Be BOLD, AUTHENTIC and VULNERABLE, most of all be yourself.


"We're all human and emotion unites us"

The '2 Ear 1 Mouth' Rule.

Listen More, Speak Less.

Life has become more of a "You have a problem, I have a solution"

situation

. Sure you do.. but maybe that's not what I need right now. I just need someone to listen to me? Getting into someone else's business is delicate, but if they themselves want to share, we can surely LISTEN for a change. Can't we? Some people just need to talk. At best, we can listen with a SMILE.

Give 89%.

The 11% is for your understanding that sometimes it is perfectly OKAY to be a bit selfish, to place your needs first, or stand firm on something. Be it in your relationships, at your work place or trying something new.
Giving advice is a privilege and it should never be taken for granted, and the above 5 points is my small contribution to the ever-growing list.
Let us also not forget that the sole purpose of giving advice is to help someone.
Is it just me who thinks that Counselors are on the rise in India? Or is it just that the number of problems have escalated? If the problems aren't too BIG, I'm sure you'll find your answers/solutions in reading Candles Online. We're never short of it.